New ecoi.net website online
The new version of ecoi.net is online. The new website features a modern design, a new search engine, and more speed.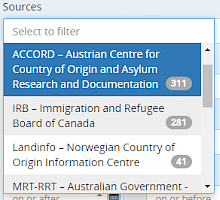 The new search engine immediately displays the number of results for each search filter.
You can select more than one property for each filter, and choose how the filter is applied. For instance:
You can search through all documents published by multiple sources (or document types, etc.) of your choice.
Or you can instead exclude documents from selected sources, or of a specific document type.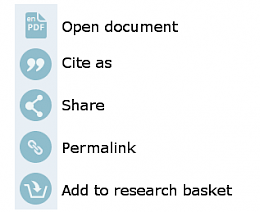 ecoi.net's country pages and its features for registered users, the research baskets and e-mail alert service, remain available in the new system. (However, already existing research baskets are not transferred to the new website, and you will have to re-subscribe to the e-mail alerts.)
We continue to offer a recommended citation and a permalink for each document, and complement it with a share function.
Links to documents from the old system will automatically be redirected to their new location.
We would be happy to hear your feedback on the new website.