Discussion with Joel Wing (Musings on Iraq)
On 28 March, ACCORD and the Diakonie's Refugee Service invited representatives from all actors involved in asylum procedures to a discussion with Joel Wing.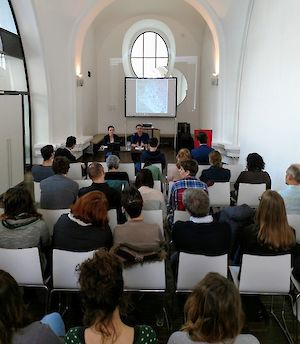 Wing's Blog "Musings on Iraq" offers data and analysis on Iraq and is regularly quoted in media and COI reports.
Before US troops entered Iraq in 2003, Wing grew interested in the country. He noted neither the UN nor other sources published comprehensive data on victims of the conflict. Thus, he decided to close that gap. Wing now combs through dozens of international and Iraqi media each day, for figures and information on the developments in Iraq. Joel Wing is teacher in California and at the event talked about the current situation in Iraq as well as about how he works. Afterwards he was available for a question and answer session.
The event was part of a series with which ACCORD celebrates its 20th anniversary this year.